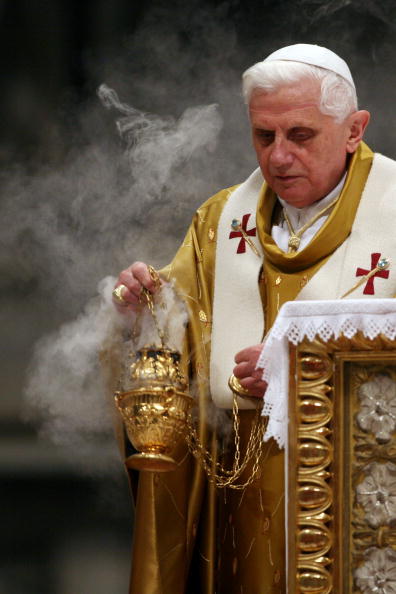 From Catholic News Agency, Vatican City
House speaker Nancy Pelosi's photo-op with Pope Benedict XVI turned sour when the Pontiff used the 15-minute meeting to reaffirm the teachings of the Catholic Church on the right to life and the duty to protect the unborn. No photo of Nancy Pelosi and the Pope will be forthcoming, since the meeting was closed to reporters and photographers. The two met in a small room in the Vatican just after the Pope's weekly public audience...
"His Holiness took the opportunity to speak of the requirements of the natural moral law and the Church's consistent teaching on the dignity of human life from conception to natural death which enjoin all Catholics, and especially legislators, jurists and those responsible for the common good of society, to work in co-operation with all men and women of good will in creating a just system of laws capable of protecting human life at all stages of its development."
Read the full story here.
I wonder what Nancy will be thinking tonight, as she says her prayers and beds down in her Italian B&B, after having been schooled by the Pope himself. I pray that she and her husband Paul rediscover their faith, a faith that reverences human life as the building block of all culture. What a force for good they could be!!